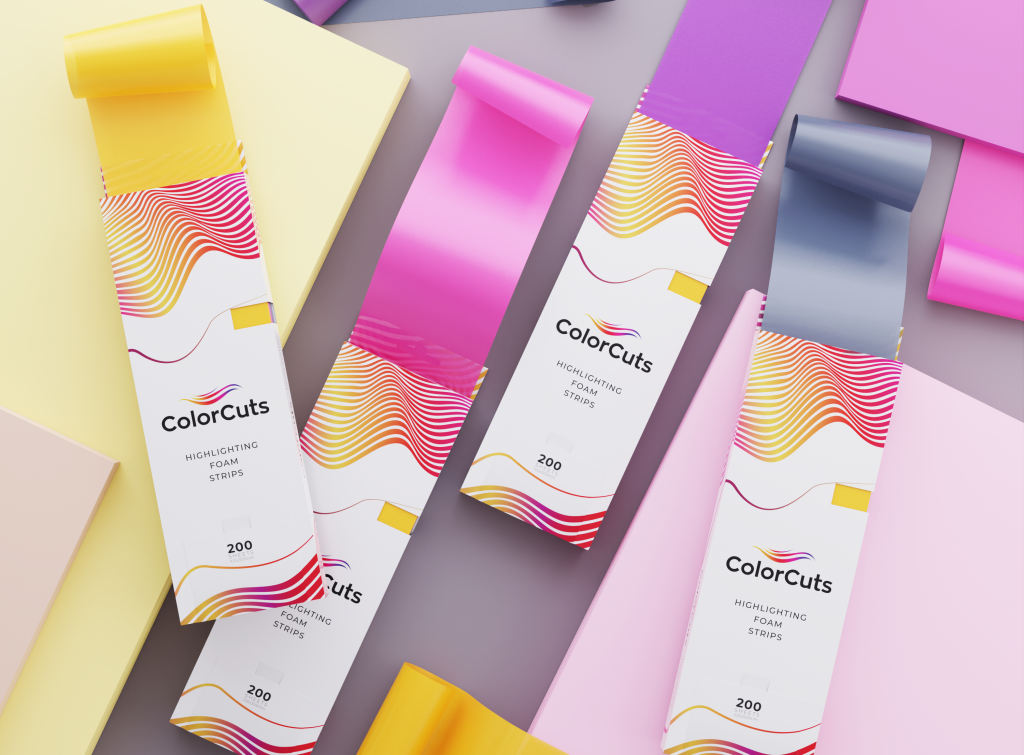 New Product Alert! Highlighting Foam Strips For Hair Colouring by Color Cuts!
Any type of hair colouring can be easier, faster and more comfortable with Highlighting Foam Strips by Color Cuts. Highlighting Foam Strips enable performing classic colouring, highlights, flamboyage, baleyage and more. The strips are suitable for all types of dyes and hair lighteners. Here's everything you need to know about Highlighting Foam Strips!
What are Color Cuts Highlighting Foam Strips?
Thermal Highlighting Foam Strips by Color Cuts are professional hairdressing accessories for all types of colouring. The lightweight polystyrene material ensures comfortable application of colouring products. Polystyrene insulates heat very well, maintaining the optimal temperature of the hair during colouring. It prevents the effect of 'burnt' or 'overheated' hair. The Color Cuts foam strips allow to get the most out of your colouring products. The soft foam material with a semi-transparent ensures constant control over the colouring process and more freedom to make touch-ups. The result? Even, three-dimensional colour, with no stains, damage or skin irritation.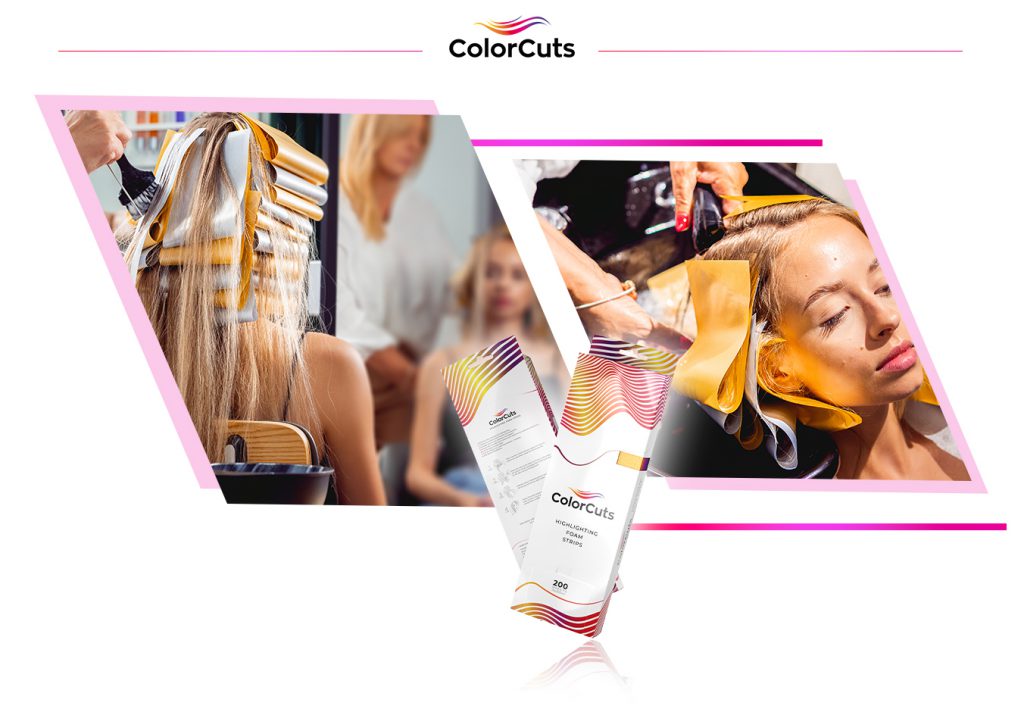 Highlighting Foam Strips:
Facilitate the hairdresser's job
Easy and comfortable to use
Light, flexible and soft
Reusable
Biodegradable
Eco-friendly alternative to aluminium foil
Made of polystyrene foam
Thermal, optimise hair temperature
Get a grip in contact with moisture
Allow multidimensional colouring
Allow control of colouring at all stages
Semi-transparent coating
Come in several different colours
Rectangular shape 10 x 30.5 cm
200 strips per pack
Environmentally friendly alternative to aluminium foil
Color Cuts Hairdressing Highlighting Foam Strips are a reusable gadget that can streamline your salon and services. The foam material, from which the Highlighting Foam Strips are made, is 80% recycled. You can wash and reuse the strips (they are machine washable), making them very economical.
Color Cuts is a Maltese manufacturer of specialised hairdressing accessories and cosmetics. The top-quality Color Cuts products are created from biodegradable materials and designed to be reused  in the salon.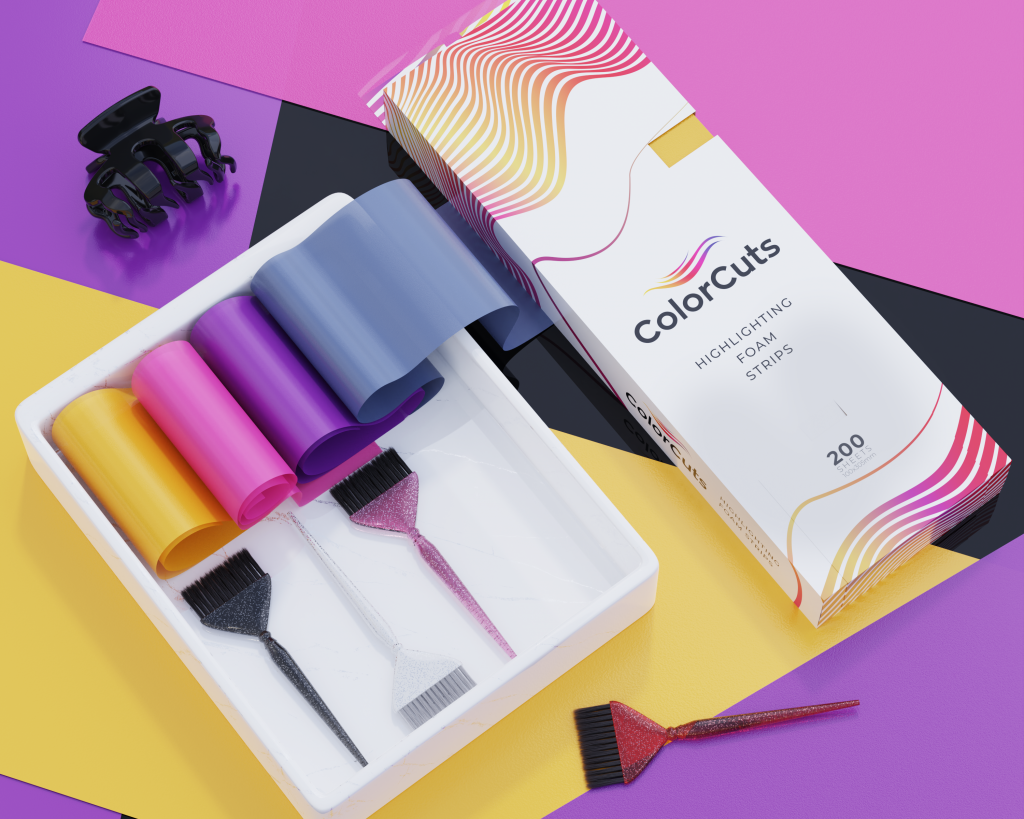 Color Cuts Highlighting Foam Strips – directions for use
How to use: Separate a section of hair. Place the strip under the section right at the root. Apply the colouring product. You can fold the strip or cover it with another one. The transparent material allows you to control the chemical processes at each stage. After a suitable time, gently remove the strips and wash them for re-use.
The result: flawless, natural and multi-dimensional colouring every time.
Inspired by the latest technologies, Color Cuts creates solutions that work for hairdressers, working in a sustainable way. Choose Highlighting Foam Strips and transform your salon today! What can you get? Opportunity for development, returning customers and satifying colouring results.
Learn more about the product: www.colorcuts.mt.
---