Velvety smooth skin of the entire body from the first application. What's the secret of Ghasel Maltese Honey Body Cream? It lies in the natural components, the rich formula, and the plentiful vitamins that are incredibly beneficial for the skin. The product is particularly effective in the fight against very dry and damaged skin. It will calm irritation, reduce imperfections and soothe the skin. It's perfect for sensitive and redness-prone skin. You will not find artificial fragrance ingredients, preservatives, silicones, or dyes in the composition.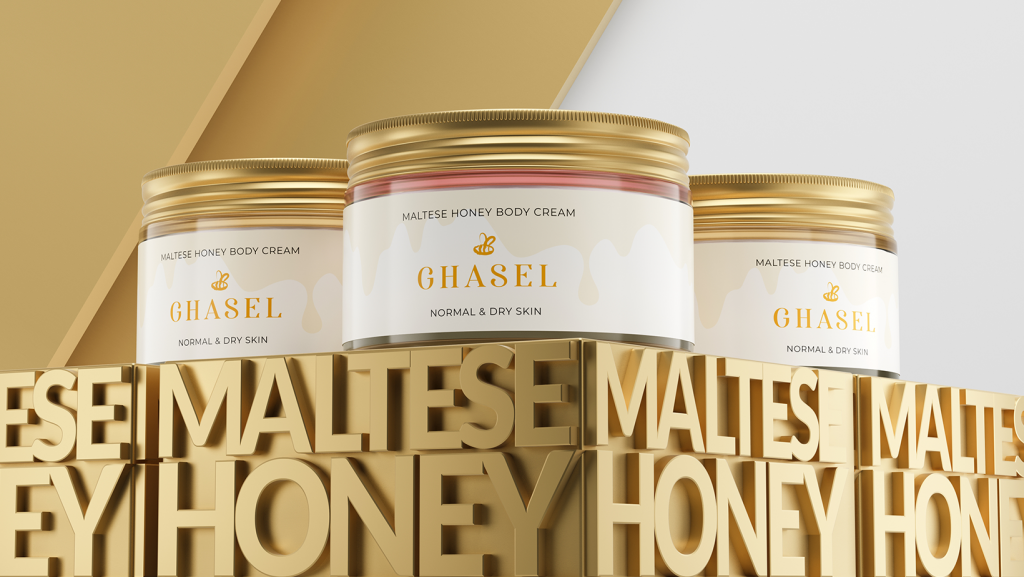 Ghasel Maltese Honey Body Cream is a trustworthy cream for those who value top quality and high-end natural ingredients. It's perfect for every season of the year. It will improve your mood for the day!
Ghasel Maltese Honey Body Cream: natural ingredients
Thyme honey – helps increase the skin's elasticity and firmness. Thanks to its high content of vitamin C it gently brightens the skin, reduces imperfections and inflammation, and protects the skin against harmful free radicals.
Shea butter – prevents drying of the skin. It's full of vitamins A and E so it effectively eliminates free radicals and premature aging of the skin. It restores lost firmness and flexibility of the body.
Avocado oil – called "the oil of seven vitamins": A, B, D, E, H, K, and PP. It nourishes intensely, oils, and regenerates the epidermis. It helps to maintain the hydrolipidic barrier in its right condition.
Calendula – works well in the care of sensitive, irritation-prone and problematic skin.
Marshmallow – has soothing, anti-inflammatory, and antibacterial effects, tones, and regulates.
Horse chestnut – an ingredient helpful in the fight against stretch marks and cellulite.
Vitamin E – "the vitamin of youth" that handles the first signs of aging very well, also a powerful antioxidant.
Vitamin B12 – gives the skin a radiant color.
How does Ghasel Maltese Honey Body Cream work?
Ghasel Maltese Honey Body Cream takes care of the body in multiple ways. The results will be clear to see from the first application – the skin will become soft, smooth, and deeply nourished. With regular use, you will reduce signs of aging, and restore the skin's elasticity and flexibility. Plentiful vitamins will help you regain your skin's natural firm appearance and active substances will support its deep regeneration. The lightweight formula absorbs quickly and doesn't leave a greasy layer. The pink colour of the cosmetic is the result of the cream's high content of vitamin B12, called "the pink vitamin".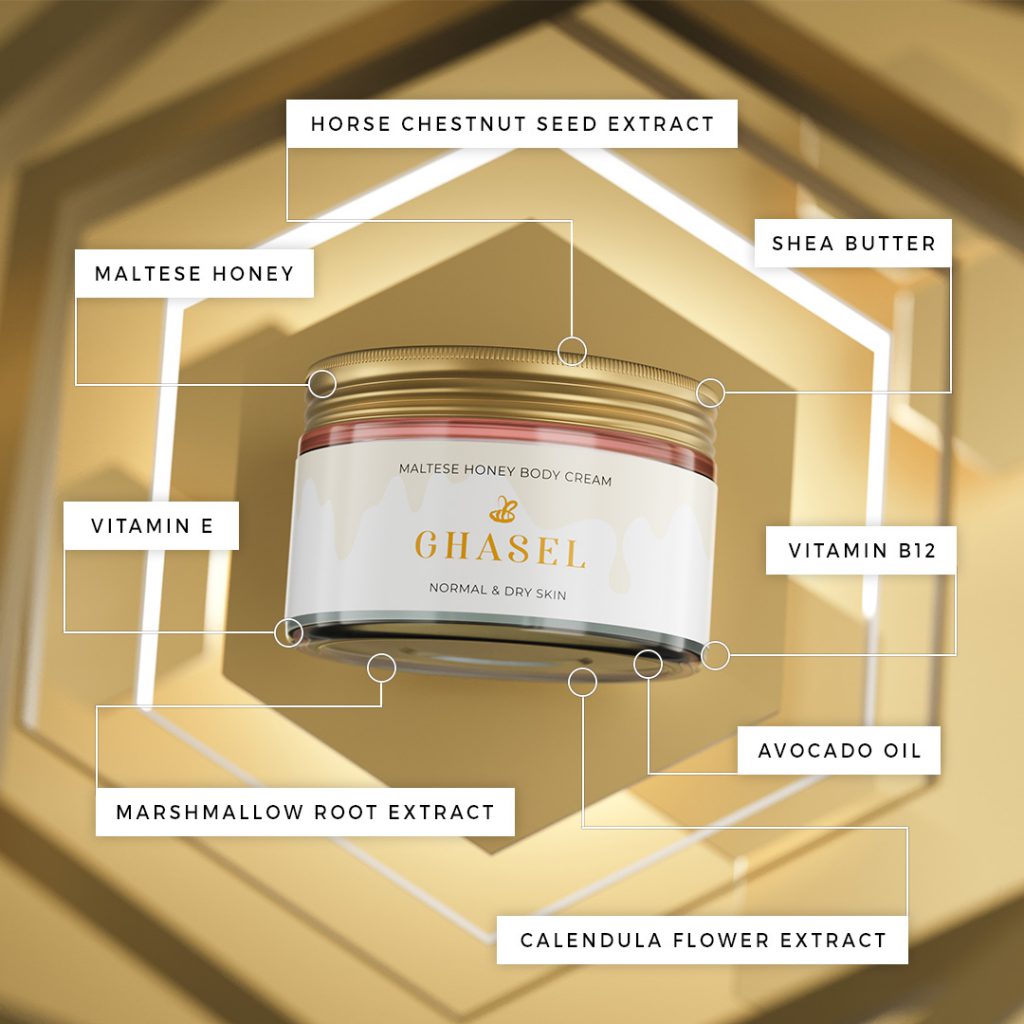 Ghasel Maltese Honey Body Cream: INCI composition
Aqua, Butyrospermum Parkii Butter, Honey, Cetearyl Alcohol, Persea Gratissima Oil, Stearic Acid, Glycerin, Propylene Glycol, Palmitic Acid, Cetearyl Glucoside, Parfum, Myristic Acid, Althaea Officinalis Root Extract, Calendula Officinalis Flower Extract, Aesculus Hippocastanum Seed Extract, Maltodextrin, Glucose, Cyanocobalamin, Tocopheryl Acetate
Learn more about honey cosmetics from Ghasel: ghasel.mt