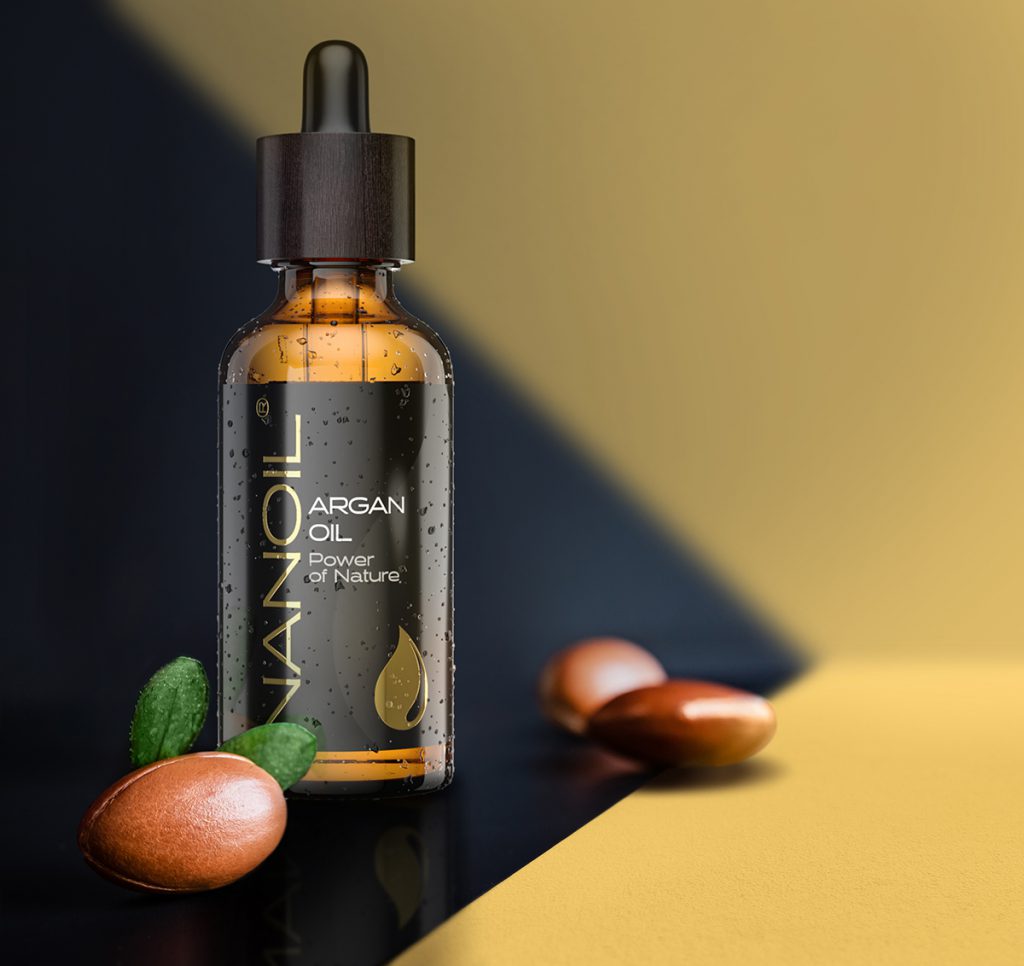 Discover the iconic Nanoil Argan Oil and its benefits!
Nanoil Argan Oil is the ultimate daily skin care product for face, skin and hair. Its moisturising, rejuvenating and nourishing properties provide spectacular results. It's odourless, colourless and quickly absorbed. It's an effective antioxidant that prevents premature skin ageing.
---
The active ingredients in the oil protect the body from pollution, UVA/UVB rays and damage. That's the maximum of nourishment in a 50 ml bottle!
How to use Nanoil Argan Oil?
Apply the oil directly to the cleansed face and neck to replace your serum or lotion. The formula is effective in soothing irritation and preventing blemishes and imperfections. It's a non-comedogenic oil, which means it doesn't clog pores. Its light formula is quickly absorbed without leaving a greasy film on the skin. It can be used both at night and during the day.
The oil soothes the skin after intense tanning, reducing photodamage caused by overexposure to the sun. It's a perfect product to take on holidays to protect your skin from high temperatures. The oil provides an even skin tone and a beautiful and healthy tan. It's rich in vitamin E, squalene and polyphenols, which delay the skin ageing process and effectively neutralise free radicals.
Tip: If some beauty products don't meet your expectations, add a few drops of oil to them to enhance their moisturising and regenerating effects.
Nanoil Argan Oil – who is it for?
Argan oil is suitable for everyone, whether you have high, low or medium-porosity hair or sensitive, dry, couperose or acne-prone skin. Ideal for allergy sufferers, people struggling with sensitive skin, AD or eczema, vegans, vegetarians and eco-friendly skin care fans. It's a non-animal tested product that provides a great substitute for heavy and greasy oils.
The oil can be used daily to provide your skin and hair with vitamins, minerals, fatty acids and other precious ingredients. You can use it at any time, whenever you need it.
It can be combined with different oils to create unique serums or blends for cleansing and makeup removal. Hair and scalp oil treatment makes hair grow faster, stronger, healthier and naturally shiny. Applied to the hair, the oil restores its shine and resilience. It provides valuable EFAs, preventing breakage and splitting. It effectively combats hair loss and scalp diseases.
Nanoil Argan Oil shows great firming properties. Rub it into the areas affected with orange peel skin to get rid of it fast. You can achieve a beautiful and firm body that doesn't look its age. It delivers protection against microorganisms, pollution and harmful sun rays. Use the oil every day to prevent water loss from within.
Find out more at nanoil.us. Order this iconic and luxurious product today and enjoy your radiant skin and bouncy, shiny hair that will make everyone jealous!
---