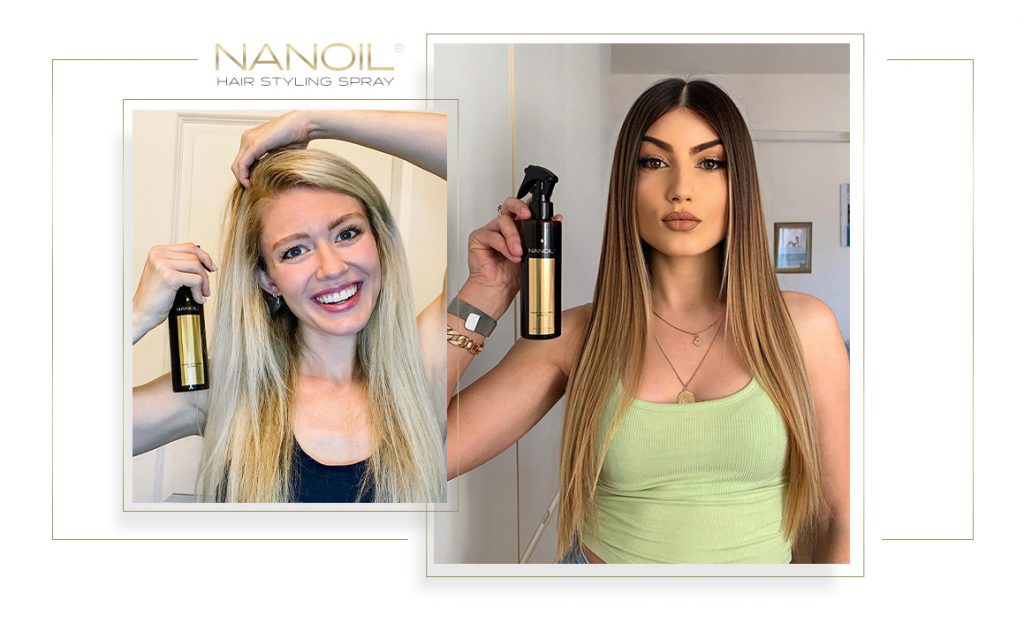 Would you like your hair to always look like you just left the salon but you don't want to waste hours a day standing in front of the mirror? Thankfully, you can style it yourself easily and quickly. Even if your hair is heavy and unmanageable, you will get the desired look with Nanoil Hair Styling Spray.
What does proper hair care involve?
First, you need to remember that regularity is the key to success. Do you dream of gorgeous, lustrous hair? You must take care of yourself – if you aren't in good shape, then your hair won't be healthy either. Also, choose the right hair care products for the type and texture of your strands. Remember to have the ends trimmed regularly. If you feel your hair needs everyday freshening, choose shampoos which are formulated without harmful silicones or dehydrating alcohols. However, don't give up on SLS shampoos – they are necessary for deep cleansing and won't do harm if used just once a week. Never forget about a conditioner and hair mask and rinse them thoroughly. Hair oil treatments bring many benefits too. Pick the right oil for your hair. Try homemade masks – you'll be sure you treat your tresses to all-natural ingredients. Do you heat-style and use a dryer, curler or flat-iron? Always apply a heat protectant – e.g. Nanoil Heat Protectant Spray – before doing the hair with heated devices.
Super-easy hair styling with Nanoil Hair Styling Spray
Millions of women all over the world fell in love with this mild, featherlight styling primer. Why? Because it has stellar ingredients, has many functions, and goes well with all types and textures of hair. Contrary to traditional styling mousses and sprays, it doesn't cause stiffness, breakage or dullness. Apart from easier styling and flexible hold, we get extra nourishing effects because the formula contains miraculous panthenol (vitamin B5) and castor oil. They have a moisturizing effect and protect the hair color. Use Nanoil Hair Styling Spray before styling so your hair goes soft, smooth and is styled easily no matter the method you choose. Apply the product again when you're done doing your hair to make the style last – you will enjoy fabulous, shiny tresses the whole day. Nanoil leaves your hair looking like you just visited a salon while you do your hair easily at home!
Panthenol & castor oil – game-changing combo
Nanoil Hair Styling Spray contains the most important hair care ingredients. Panthenol, or vitamin B5, makes sure the hair is nourished, revitalized and looks lovely. It also keeps its perfect condition and optimal hydration, leaving the hair smooth and feeling soft, and preventing the loss of water. Castor oil, on the other hand, is a good old remedy that our great grandmas used. It's highly appreciated for stopping frizz and static, plus is a natural protective barrier against mechanical damage. Castor oil also prevents fading color, keeping it vivid. If your hair is dull and lacks gloss, precious fatty acids from this magical oil will make it shine.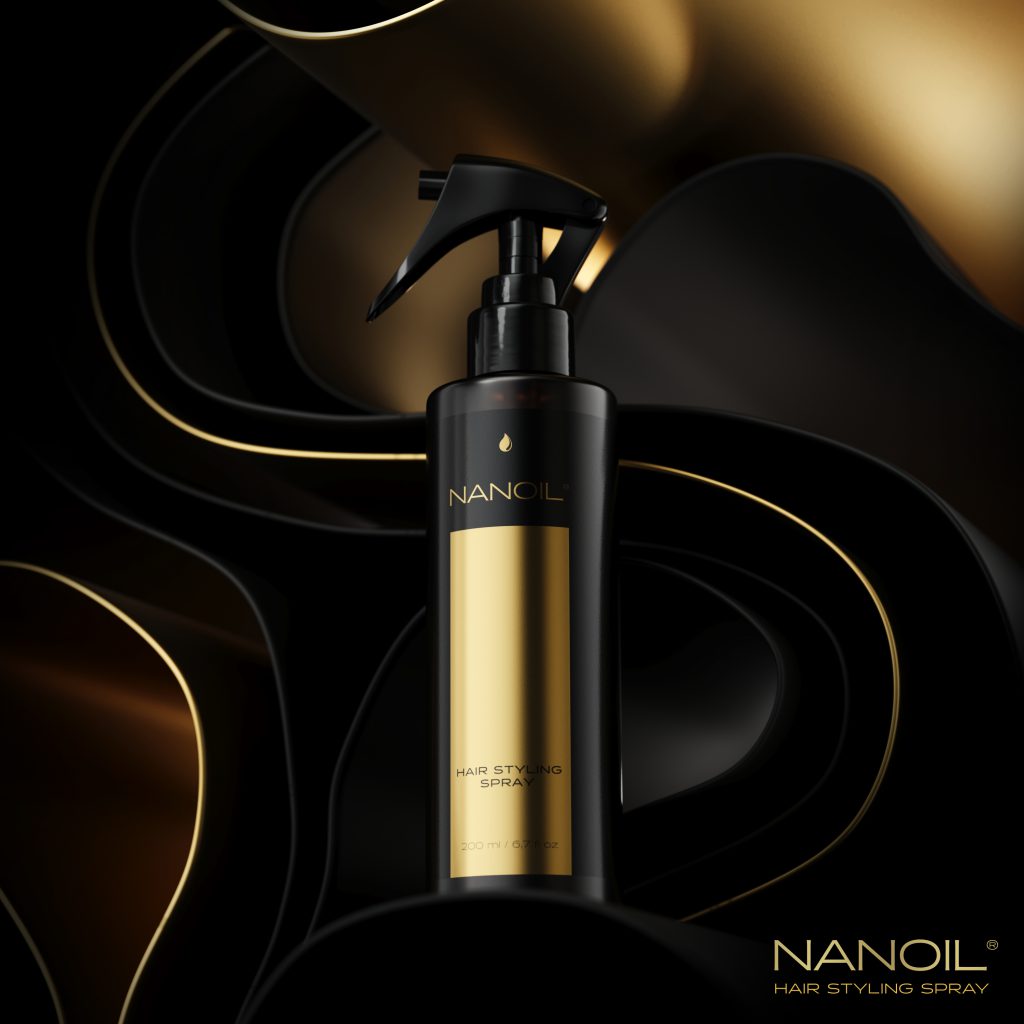 Where to buy it?
We advise you to check the Nanoil's official website www.nanoil.us. You'll find it at some online stores but at Nanoil's store you can check other great products and create a hair care kit. By ordering more you can count on discounts. Choose Nanoil & look gorgeous!
---