If you are fed up with your regular skin care products, perhaps it's a good time to look for something new. For example, have you ever tried cosmetics sold in capsules? Have you ever wondered why some beauty products are available in this form? Today you will learn why cosmetics closed in capsules are effective and which ones are worth your attention.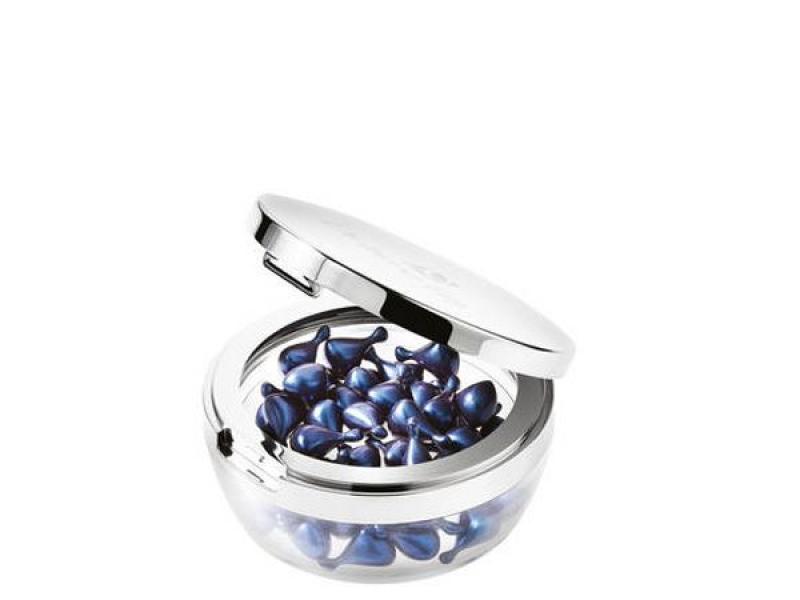 What are cosmetics in capsules?
Cosmetics sold in capsules are full of valuable nutrients that preserve their properties due to the very shield. Owing to being hidden in capsules, the skin care products have stronger effect. To put it differently, cosmetics available in capsules are known for being exceptionally effective serum. In most cases, despite offering an advanced formula, the active substances of such products are transported faster and deeper when compared to regular creams.
Benefits of cosmetics in capsules
Another advantage of such products is that one portion is hidden in an one-use-only ampule – a gel drop – that prevents the product from spoiling. No matter if cream or serum, when opened it starts to slowly lose its properties and obviously is no longer sterile. Only when applied right after opening, a skin care product guarantees us to provide us with the highest quality ingredients.
Moreover, such a tiny and sterile capsule ensures that the cosmetic hidden inside is hygienic since there is no way for the product to get contaminated by bacteria or other impurities. It does matter especially in such highly concentrated products like serums.
Also, cosmetics sold in capsules save you money. How so? Simply because you never use more product than it's needed for a single application. Additionally, a jar that the capsules are sold in contains the exact number of portions required to undergo one complete treatment. In this way you will never end up with some product leftovers that in most cases spoils. You use all the capsules and the treatment is over.
Which cosmetics in capsules should you choose?
Below you will find a few examples of the top-rated cosmetics sold in capsules. All of them receive positive feedback from their users and are said to deliver incredible skin improving effects.
Colway, Collagen Anti-Age – these are vegetable fluids originated from organic farming. This serum deals with wrinkles (it delays their appearance) and soothes skin. This cosmetic is recommended to sensitive skin that apart from antioxidants and simulators also requires some relief and tender care.
Collistar, Nero Sublime Precious Pearls, Eye Contour

– black capsules developed to improve eye skin. This serum is believed to offer one of the best blend of active substances that deeply nourish and moisturize skin. Users said that this serum leaves their skin smooth and deals with dark circles and puffiness. Finally, this serum is supposed to delay aging processes.

Oriflame, Time Reversing

– rejuvenating face serum closed in purple gel capsules. It's incredibly effective and delivers quick skin smoothing effects. This is the power of soy boosted due to natural oils. This serum is perfect for dehydrated skin with visible signs of ageing. These capsules nourish, rejuvenate and leave skin radiant.

Elizabeth Arden, Advanced Ceramide Capsules, Daily Youth Restoring Serum

– this is a daily portion of youth that is rich in ceramides responsible for improving skin density. This serum is well-absorbed. Perfectly suitable for mature or aging skin.
How to use cosmetics in capsules?
First and foremost, before using such products, clean your hands thoroughly to prevent bacteria from getting in contact with the sterile substance hidden in the capsule. Then, remove makeup, cleanse your face and wipe it with a face toner. Now, rip off the gel tip and squeeze the content into your palm. Massage the cosmetic into skin by patting it gently with your fingertips.