Summer skincare needs to take into account, that skin in this time of the year is more vulnerable and susceptible to damage. In the summer we should take into consideration also sensitivity of our… noses! If you do not want to associate hot days with heavy and irritating scent, you should meet our summer inspirations.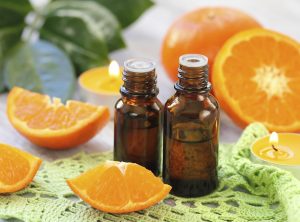 Heavy scent is not the best idea for hot summer days. Heat can intensify every aroma. Our sense of smell is sharpen and requires definitely more freshness after winter. Intense scents leave for the December afternoons, and in the summer cover yourselves with fresh mist.
Summer fragrances do not need to be dull! If you like sweet perfume, choose fruity- floral aromas. For citrus freaks perfect are lemon or orange. Extremely refreshing cucumber. However, all extravagant characters love exotic smells.
Relaxing citrus
Lemon, orange or bergamot help relax and calm nerves. If you need to relax and take a step back, choose cosmetic with citrus notes. Peace and fresh scent of citrus mist.
Mint cucumber
Aromatic mint and fresh cucumber are match made in heaven. If you love refreshing fragrances, slightly cooling and providing lightness, then this combination works best.
Exquisite peach
Who said that summer shouldn't be sweet? White peach scent can make every day fresher. Peach aroma is great for all of those who in the summer need positive vibrations and mood boost.
Exotic coconut
Sweet coconut milk is a scent known and loved by many women. No worries, exotic aroma of this nut will work nicely also in the summer. Pleasing and sensual aroma of coconut will take you to the exotic rain forest and make you feel more self-confident.