Have you heard of the newest trend in brow makeup? Nanobrow Styling Soap is a special soap that you can use to style your brows however you like. Brush them in the desired direction and achieve perfectly-shaped arches. How does it work?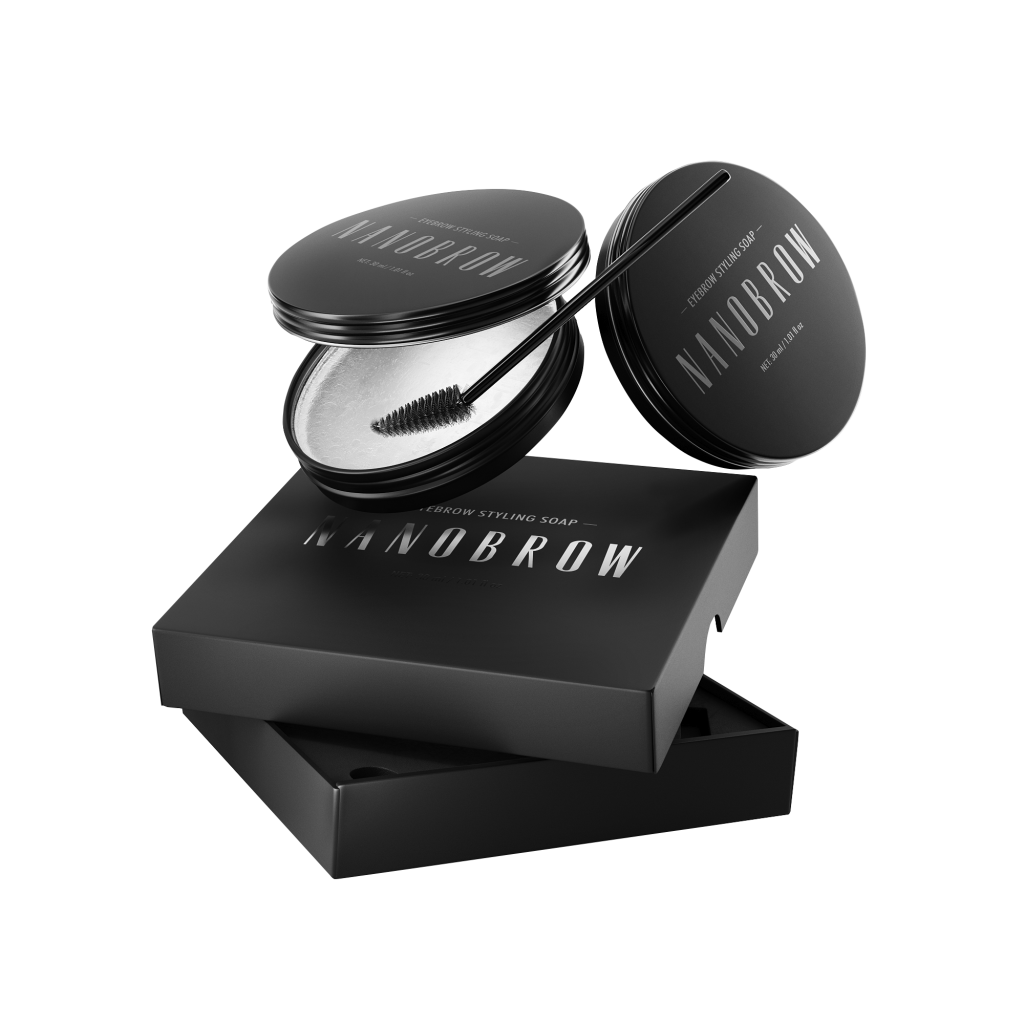 Soap brows are a cosmetic hit. Smoothed out and disciplined hairs don't have to be a dream of yours anymore – by using Nanobrow's special soap unruly brows are thick, full and tamed. You can achieve an incredible, natural effect lasting all day.
Nanobrow Styling Soap – perfectly-shaped eyebrows in just a second
Remarkable Nanobrow Styling Soap is able to style and tame your brows, leaving them visually fuller and thicker. It also provides excellent care and maximized volume! You can style even the shortest hairs the way you like and achieve the desired shape.
It doesn't matter if your brows are bushy, full or thin and lacking definition: Nanobrow will take care of your arches like a professional. Probably the best brow product you have ever used, you will fall in love with it from the very first use.
Nanobrow Eyebrow Styling Soap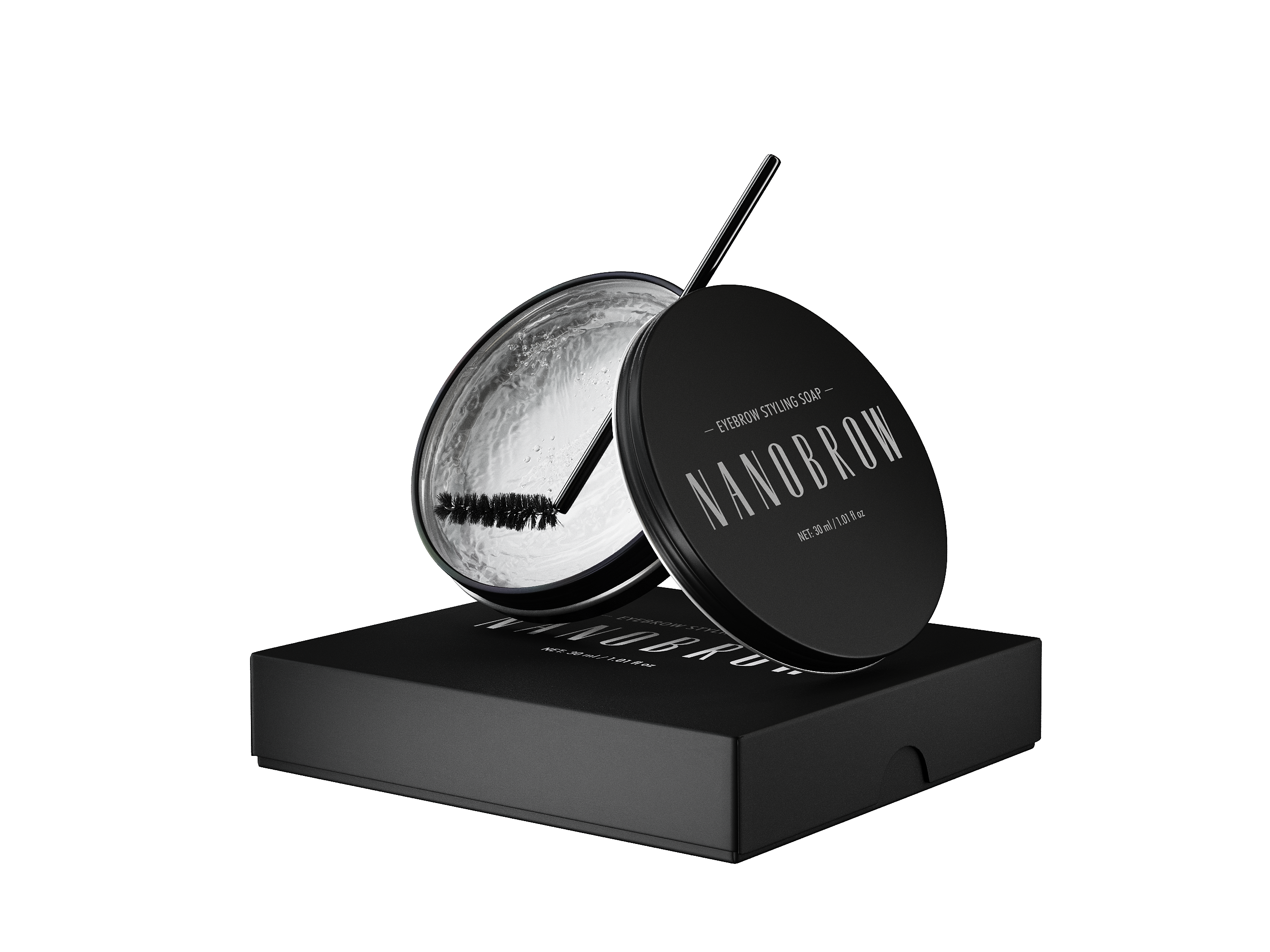 Emphasize the natural beauty of your brows
Is brow mapping and determining the perfect brow shape a nightmare of yours?  It doesn't have to be this way! Nanobrow Styling Soap will enhance the natural beauty of your brows and style them the way you desire. It's a way for a spectacular and easy look.
The brow soap works well alone or as a base for other brow makeup products as it makes brow pomade, pencil or powder last longer. The eyebrows will be held perfectly in place and look incredible even without makeup.
The unique shape of the brows thanks to Nanobrow
Nanobrow Styling Soap is a cosmetic that lets you create the desired shape of the arches. The soap allows for perfectly-styled brows so that even very thin brows can look fuller.
The delicate formula covers each hair thoroughly and sets it, giving it maximum volume all day long. Incredibly easy application and spectacular effects made thousands of its users around the world happy with Nanobrow Styling Soap! Why not join them?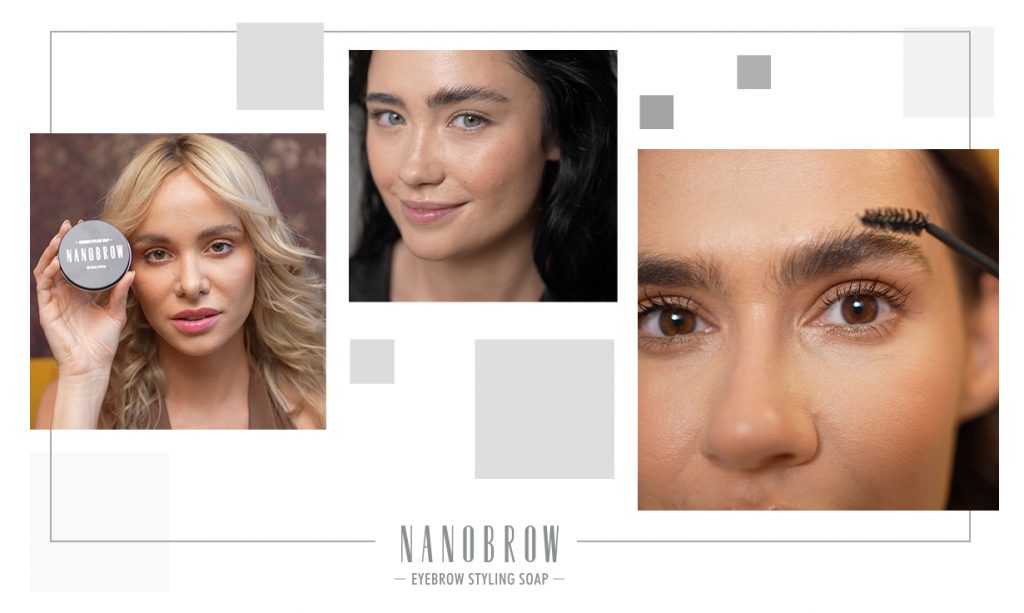 How to use brow soap?
Firstly, apply a small amount of Nanobrow Styling Soap onto a brush.
Secondly, brush the product through the brows until you're satisfied with their shape.
It's that simple! You can forget overdrawing your brows with a pencil. The soap will help you achieve a unique shape of the arches with minimal effort. What's more, if your brows are thin and very light, you will surely appreciate the product's effectiveness.
You can style the brows, make them fuller and thicker, and add a natural glow. Eyebrows are a beautiful frame for the eyes, so they should be expressive and elegant. Become your own stylist without leaving your house!
Trust the positive reviews of happy consumers
My brows are thin, shaping them the way I want is nearly impossible. There were many times when I felt too insecure to leave my house, even though I'd been trying to style them for many hours. Thanks to Nanobrow Styling Soap brow makeup became really simple for me! Now I have the exact eyebrows that I've always wanted and it took me a few minutes!
Kamila, 27 years old
My eyebrows are thick and bold, although they often stick in different directions, which definitely doesn't look aesthetic. The Nanobrows Styling Soap is a perfect product for me! Brushing my brows with a spoolie is what it takes to tame and discipline the hairs, so they look great all day long.
Julia, 39 years old
Nanobrow Styling Soap is the best cosmetic that I have ever used! The soap has a lightweight formula. It covers each hair, giving it maximum volume and the brows are shaped perfectly! It's maximum comfort of use. Highly recommend it to everyone!
Iwona, 25 years old
My brows used to be thin and weak. The began falling out, my arch became very patchy… Truly a nightmare! Since I've started using Nanobrow Styling Soap the brows look visibly fuller. With regular use they became strong again, healthy and full of natural shine. It's the best product that doesn't irritate my sensitive skin.
Anastazja, 45 years old