Vitamin C brings plenty of benefits for the skin. You should go for it if you fight with some skin problems or you simply want to look young for longer. A good vitamin C serum complements our daily skin care routine ideally. We present a Nanoil Vitamin C Face Serum which is hailed as the best vitamin C product currently available. By reading on you'll find out what benefits regular application of this serum will bring.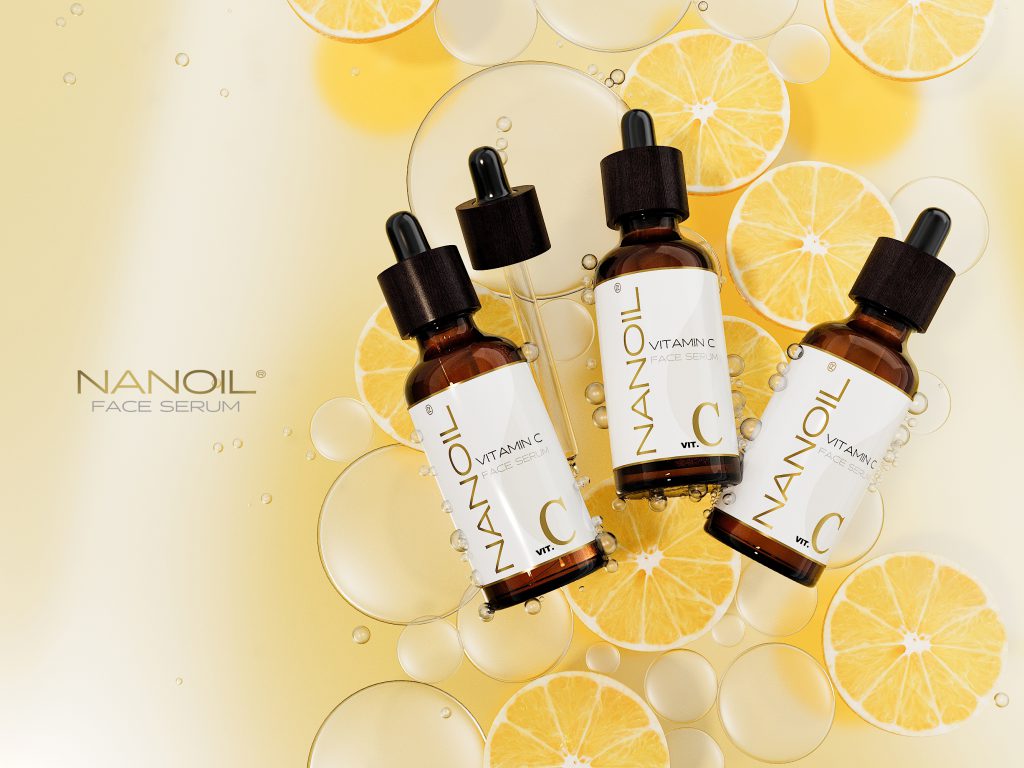 We know there are lots of vitamin C creams on the market but we definitely suggest buying serum. It will give you better results because it has a higher concentration of vitamin C. A cream or moisturizer can be treated as an addition.
Why do we recommend Nanoil Vitamin C Face Serum?
It makes the best choice for a few reasons:
good price
bigger bottle compared to other vitamin C serums
versatility: it works for all types of skin, even if it's sensitive
vegan-friendly and preservative-free formula based on the best form of vitamin C (ethyl ascorbic acid)
easy use thanks to a convenient dropper and fast absorption
What effects does Nanoil Vitamin C Face Serum produce?
Regular application of Nanoil Serum:
1. brightens pigmentation spots
Lightening all kinds of hyperpigmentation marks is one of the properties of vitamin C.
2. evens out the skin tone
This serum guarantees an even skin tone and a beautiful, healthy shine.
3. helps reduce acne breakouts
If you're fighting with acne or other imperfections, this serum will help you bust them because vitamin C prevents inflammation and reduces production of oil.
4. firms the skin
Vitamin C stimulates collagen production to give us a firmer, more elastic face.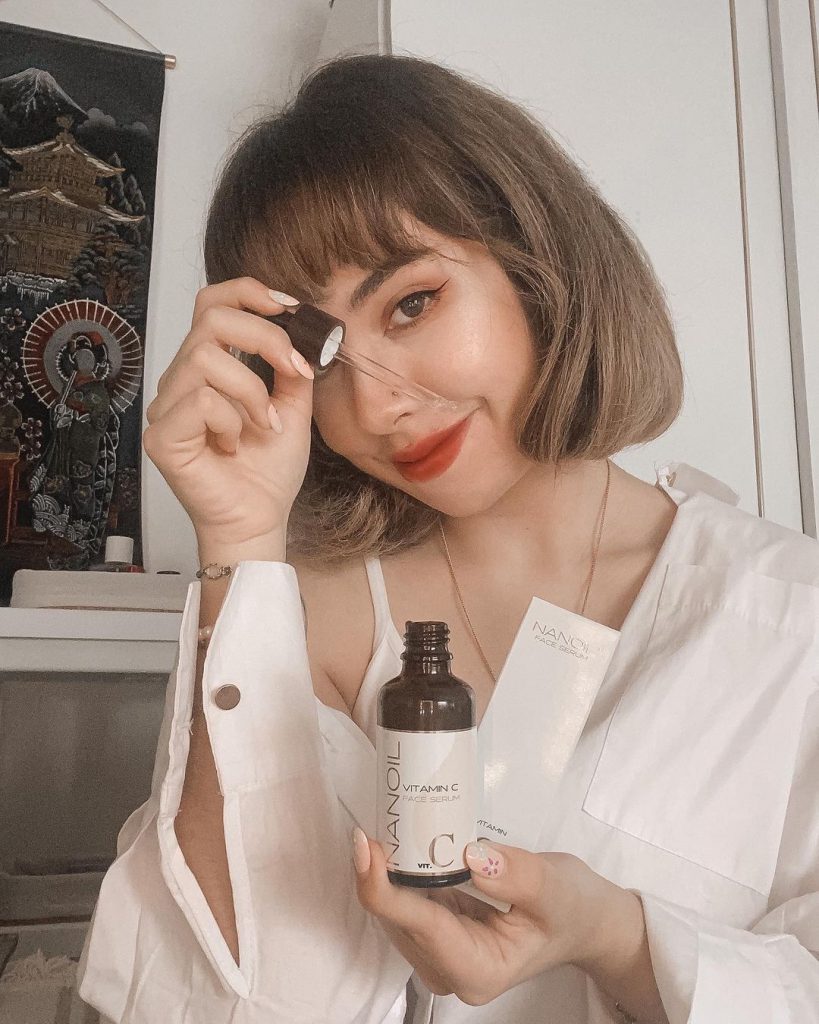 5. protects against UVA/UVB
It is a perfect addition to SPF creams because it intensifies protection against photoaging.
6. slows down the aging process
Vitamin C is one of the most popular antiaging ingredients because it's a potent antioxidant which prevents free radical damage.
Where to buy the Nanoil Vitamin C Face Serum?
This product is widely available online. You can get yours easily through www.nanoil.us